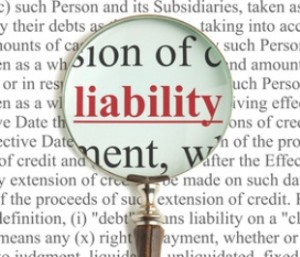 LIMITS OF LIABILITY:
Aztec Airways will not be held liable for any costs incurred to the traveler due to missed connections, cancelled, or delayed flights or for any other reason, in excess of the paid Aztec Airways ticket price. By purchasing a ticket or charter flight from Aztec airways, you agree to these limits of liability. It is strongly recommended, due to the nature of air travel in island countries, that you purchase trip insurance in advance of your travel, and so, we suggest that you contact your insurance agent or insurance company to obtain additional information and premium quotes. We also recommend Starr Companies' Travel Insurance & Assistance whose customer service representatives can discuss the best travel insurance policy for your upcoming trip. They may be contacted at 866-477-6741 or via email at info@starrassist.com. Links to this or any other insurance company website or other resources are given as a convenience to the user.
ADVICE TO INTERNATIONAL PASSENGER ON LIMITATION OF LIABILITY
Passengers on a journey involving an ultimate destination or a stop in a country other than the country of origin are advised that the provisions of a treaty known as the Warsaw Convention may be applicable to the entire journey, including any portion entirely within the country of origin or destination. For such passengers on a journey to, from, or with an agreed stopping place in the United States of America, the Convention and special contracts of carriage embodied in applicable tariffs provide that the liability of Aztec Airways and such carriers parties to such special contracts for death of or personal injury to passengers is limited in most cases to proven damages not to exceed US $75,000 per passenger, and that this liability up to such limit shall not depend on negligence on the part of the carrier. For such passengers traveling by a carrier not a party to such special contracts or on a journey not to, from, or having an agreed stopping place in the United States of America, liability of the carrier for death or personal injury to passengers is limited in most cases to approximately US $10,000 or US $20,000.
The names of Carriers parties to such special contracts are available at all ticket offices of such carriers and may be examined on request. Additional protection can usually be obtained by purchasing insurance from a private company. Such insurance is not affected by any limitation of the carrier's liability under the Warsaw Convention or such special contracts of carriage. For further information please consult your airline or insurance company representative.